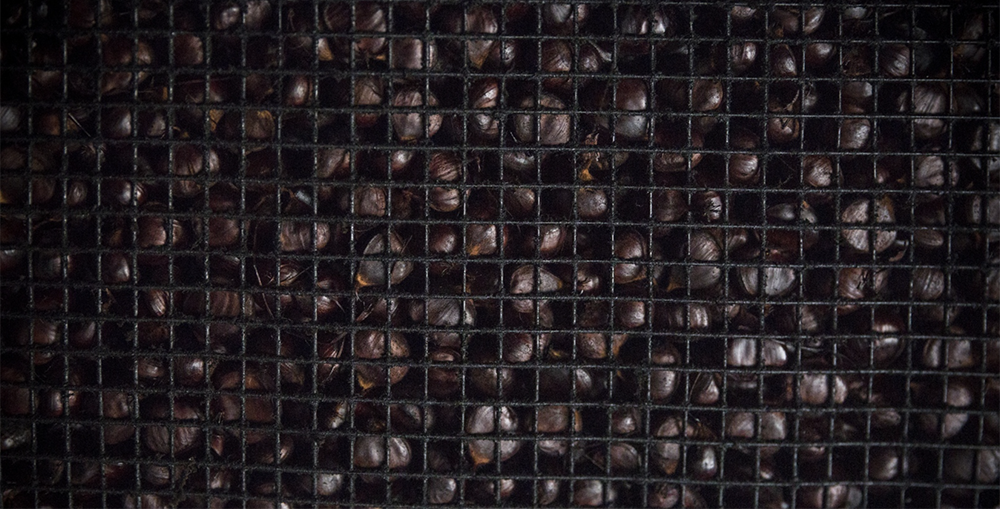 A reportage about the ancient works of the Tuscan mountain.
The place is located between the villages of Pian di Novello, Pian degli Ontani, Cutigliano and Popiglio. In the province of Pistoia and in the middle of two regions, Tuscany and Emilia and Romagna.
In this mountain area in the middle of the Apennines, there is an intense economy based on ancient work activities.
The reportage begins with flour made from chestnuts.
Many families in the area have chestnut groves that reach up to the altitude of 1000 m.
The products of chestnuts are essential in the diet of the inhabitants of mountain areas, from a long time. The chestnuts are rich in nutritive principles, the flour can be kept for long and with this you can make bread and pasta, sweets and biscuits. Among the desserts, the famous castagnaccio, and the necci, sort of crepes stuffed with ricotta.
In this reportage we can undarstand that the procedure is ancient and begins at the end of the summer, when the prickly husks are collected on the ground. Peel and the fruits are left to dry in a small house called "Metato" in the middle of chestnut groves.
The metato is divided into two floors: on the ground floor the chestnuts are placed and dried on a very low flame and on the upper floor they are arranged on a dense network. The fire must be low, without flame. Initially it is covered with the "rusco" which is the thorny outer coating of chestnuts. After this phase the chestnuts are put in a machine that divides them from the peel and the dried chestnuts to the bare of their sheaths and after being selected manually are put in large bags to be ground into flour.

I had the chance to start this project in November and it will work all year.