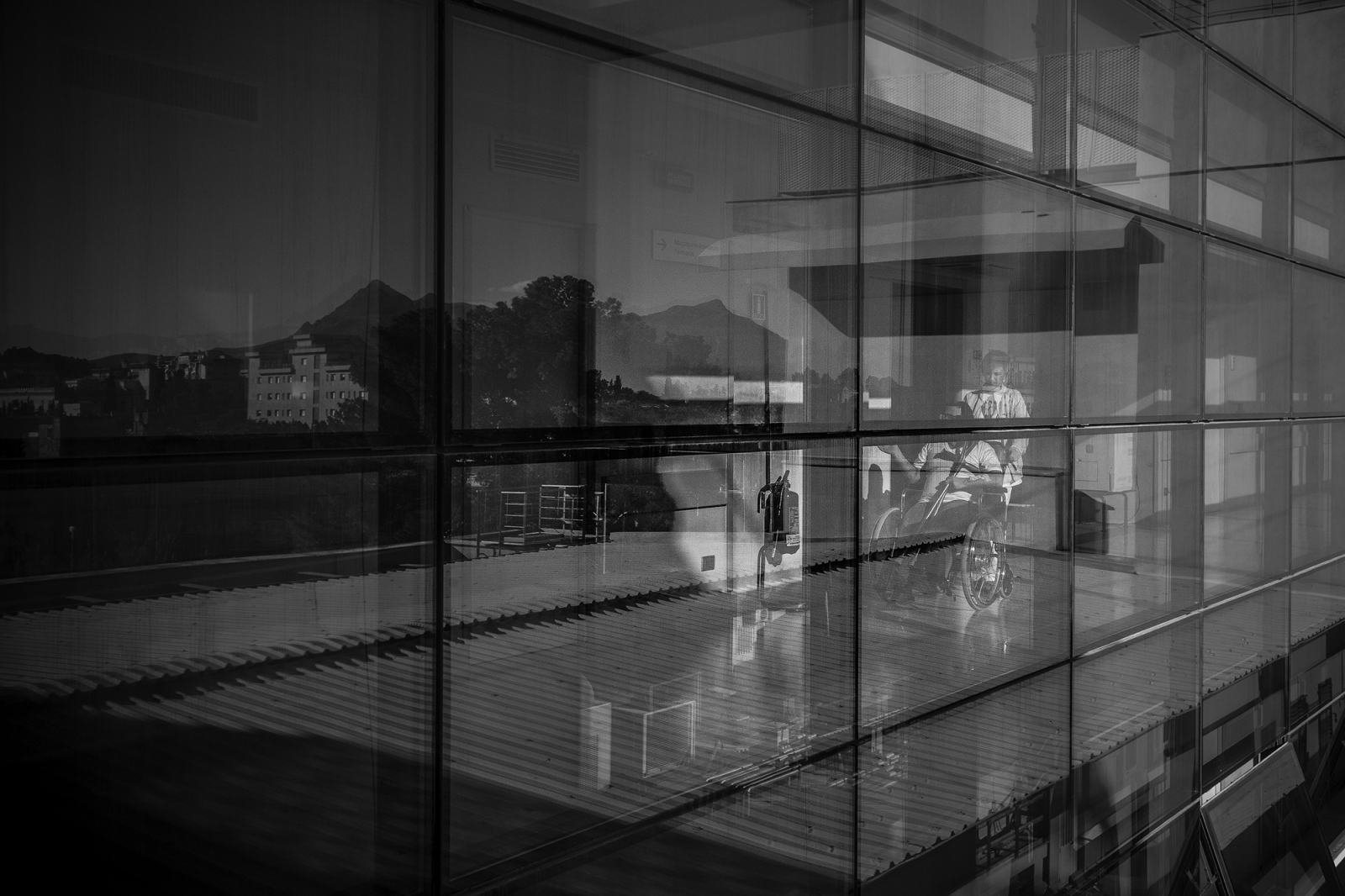 Ortopedia – Fotografia Medica e di Sala Operatoria
Questa è la storia in Bianco e Nero di un gruppo di giovani ortopedici provenienti dall'Istituto Rizzoli di Bologna e inviati a Bagheria (Palermo – Sicilia) per riorganizzare un moderno ospedale sequestrato alla mafia nel 2010 dall'istituto italiano sequestri.
Questo gruppo di giovani ortopedici arrivano in Sicilia con spirito pionieristico all'inizio del 2011 ed iniziano a costruire un team per restituire alla città di Bagheria questo ospedale eccellente.
Il primario, il giovane professor Cesare Faldini e il suo team di chirurghi ortopedici, ha completato in 4 anni più di 9000 interventi, su persone malate di diverse patologie ortopediche come la scoliosi, protesi d'anca, ginocchio e vari altri problemi.
Questo reportage in bianco e nero si svolge in quattro mesi, da febbraio a giugno del 2016, con lo scopo di raccontare la storia di questa clinica, attraverso il lavoro quotidiano di questa equipe di giovani medici.
Ho scelto il bianco e nero per evitare la vista del sangue, ma sopratutto perché il bianco e nero esprime attraverso la luce l'emozione dell'azione e della storia.
Santa Teresa of Bagheria – Fotografia Medica
This is the story of a group of young orthopedic surgeons coming form the ancient Rizzoli Institute of Bologna, sent to Bagheria (Sicily) to organize a modern hospital seized from the mafia in 2010.
This group of medical pioneers got into the region of Sicily in 2011, to create a team and to give back to the town of Bagheria an excellent hospital.
The young head phisician, Prof. Cesare Faldini and the team of orthopedic surgeons completed in 4 years more then 9.000 surgeries, on people with different kind of orthopedic diseases: scoliosis, problems on hips and knees and various other problems.
This reportage, made in four months, between February and may 2016 , is trying to tell the story of the hospital, with the daily work and surgery, and portraits of people who finally went back to their life.